Home | Pioneers | Contact Us | Copyright/Disclaimer
---
Jindabyne
St Columkille's RC Church | Jindabyne History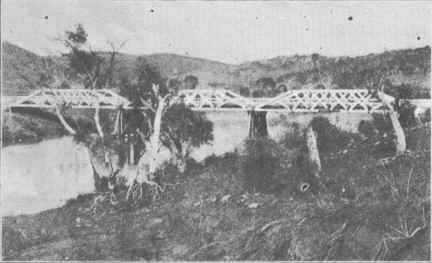 Bridge over the Snowy River at Old Jindabyne
This village, at the foothills of the Australian Alps, is 33 miles south-west of Cooma. It is today, as throughout its history, essentially a grazing district, though it is true that for some years a butter factory was operating there. Of late years, largely through the efforts of Sir Joseph Carruthers, who was interested in Jindabyne West Estate, the district has proved itself one which is capable of producing crops and fruits of the highest quality. Situated on the banks of the Snowy River, Jindabyne witnessed the erection in 1847 by Stewart Ryrie, Junr., of the first flour mill that Maneroo knew. This mill had the river water as its motive power, and was for some years conducted by William Jardine. In 1860 gold was discovered at Crackenback, and a rush, which, however, did not last very long, took place. Mining has been conducted from time to time in the Boogong Mountains, but the fields have never justified continuous work. Beyond Jindabyne is the Creel, and beyond that still Hotel Kosciusko, both of which have been referred to in the "Tourist" section of this pamphlet. The waters of the rivers round about Jindabyne abound with trout, and during the season many good hauls are made by anglers, who come long distances for the sport obtainable. Beyond Jindabyne are Moonbah, and towards the Victorian border Ingebyra and Ingeegoodbee.
One of the very earliest settlers in the locality was James McEvoy, who took up Woolindibby Run, of 11,520 ac. Other pioneers of that particular portion of the district are William Holland (Mowenbah, 16,000 ac.), John Pendergrass so called, but actually John Pendergast (Homeo, 25,000 ac., Cottage Creek, 15,000 ac., and Moonbar, 24,000 ac.), Stewart Ryrie (Jindabine, 13,000 ac.), Richard Brooks (Jindabine 22,400 ac., Willis 11,520 ac.), William Neale (Kalkite, 20,000 ac.). In addition there are the Barrys, Thompsons, McLures and Woodhouses. To-day, a large portion of Jindabyne is held by the Wallace family.
Jindabyne was one of the first places in New South Wales to secure the services of a "Bush Nurse," through the medium of a local Bush Nursing Association.
Transcribed by Pattrick Mould in 2003, from the book "Back to Coma' Celebrations" page 39
---
The following photos of Jindabyne were provided by Iain MacInnis <iainmacinnis-at-optusnet.com.au>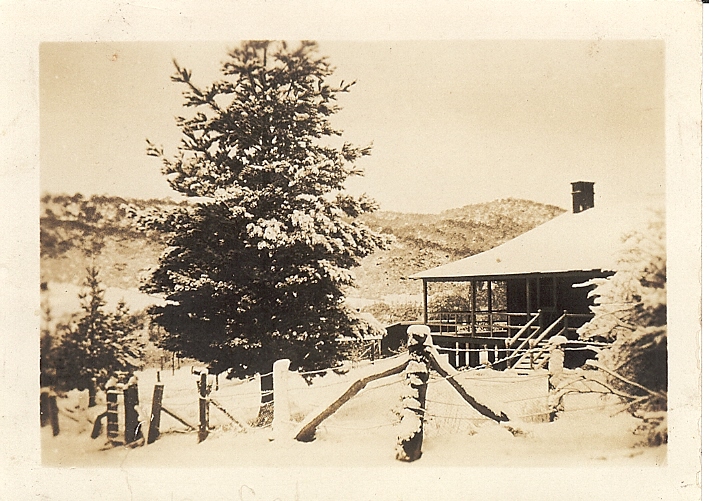 Jindabyne Police Cottage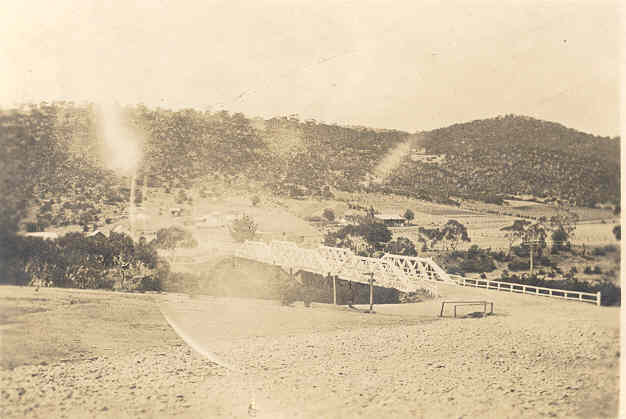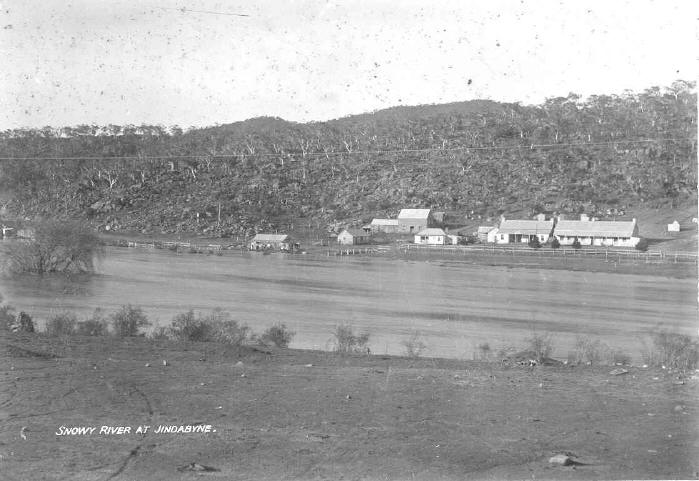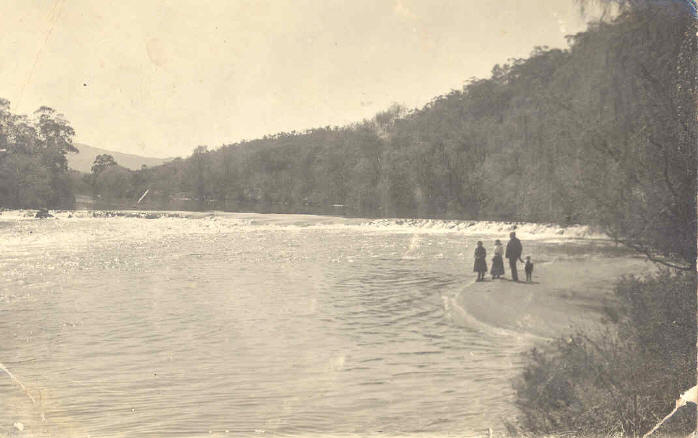 Old Mill Beach - Snowy River Jindabyne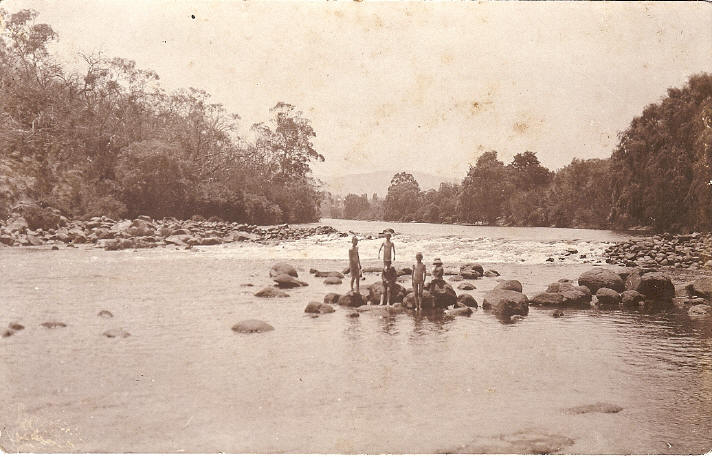 Snowy River - Jindabyne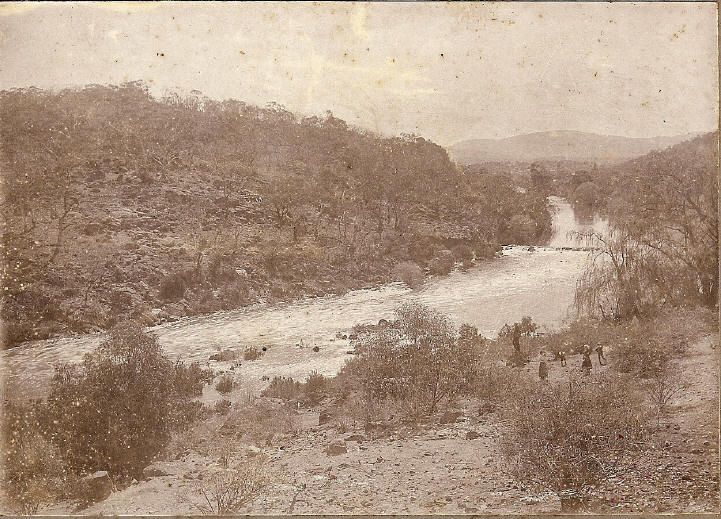 Snowy River - Jindabyne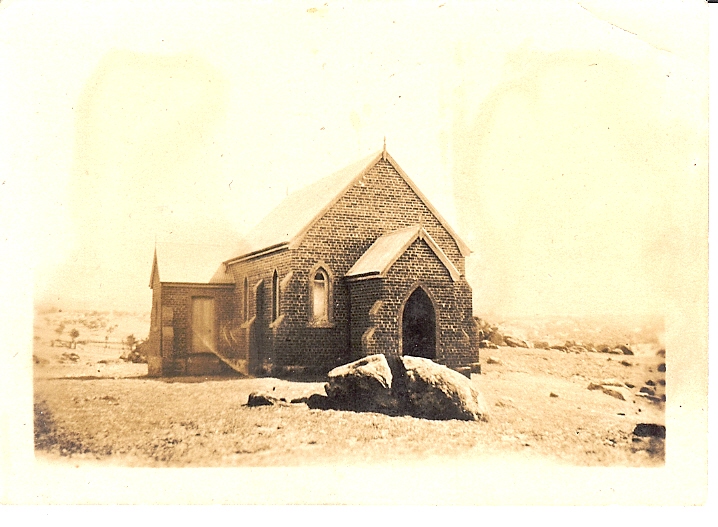 Presbyterian Church Jindabyne
I recently came across the following sketches amongst some family papers. They were done in 1910 by Snr Const AD Macinnis, then stationed at Jindabyne. Iain Macinnis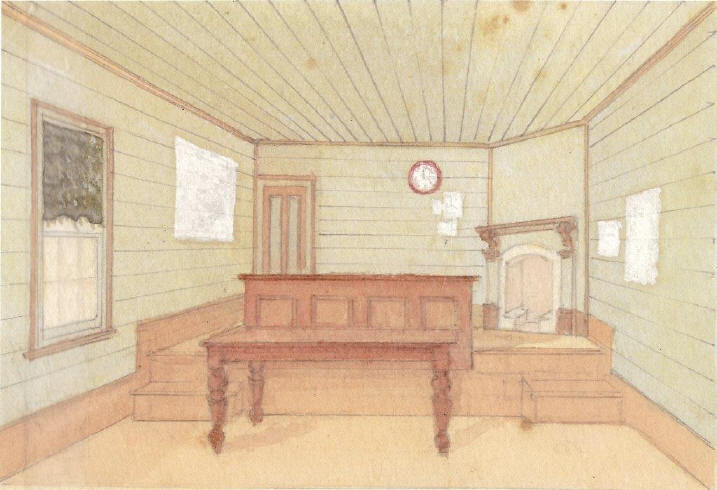 Inside of the Court Room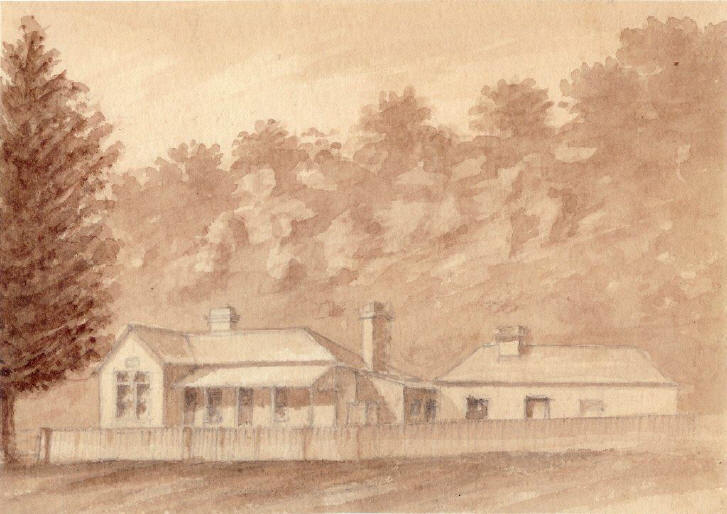 Police Cottage - Front view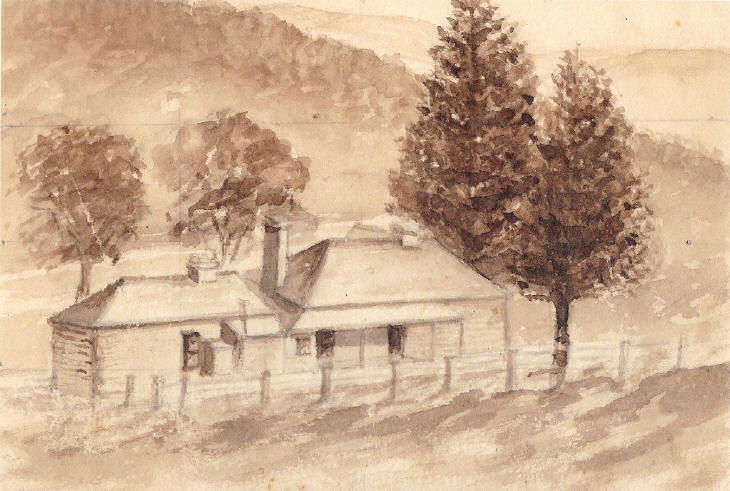 Police Cottage - Rear view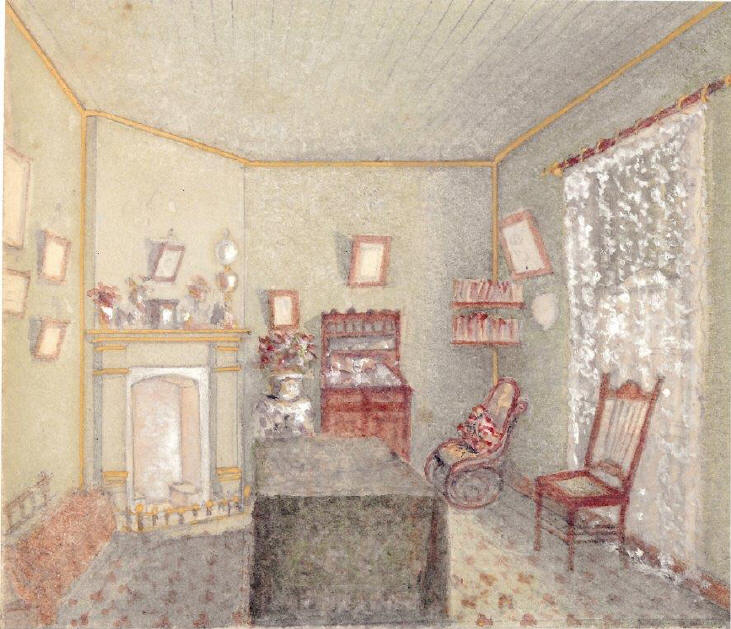 Police Cottage - Sitting room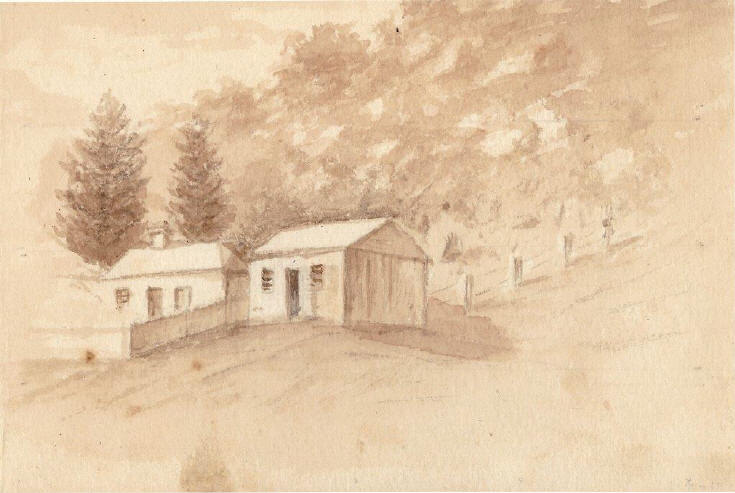 Police Cottage - Out building